Kotare BandB - Gardens gallery
A special place - meet your hosts at Kotare BandB
T
he comfortable 65 sqm new extension housing our homestay, catering kitchen and a study, is a passive solar architectural design. It has a lime-plastered and sculptured interior wall, designed to store the sun's heat overnight. It is well insulated. PV panels on the roof power hot water and winter underfloor water heating circulation by heat pump.
The guest room has been added to an already award-winning home design & build: see more detail on our site's
sustainability page
.
Just before we built the extension in 2020 we filmed this music video 'Unspoilt' at home with young UK musicians Bonnie and Pete (
Good Habits
) who performed locally. They re-visited us in 2021 to see the extension. Our YouTube link is below. The second video below is a more recent musical visitor from France, Samuel Austin.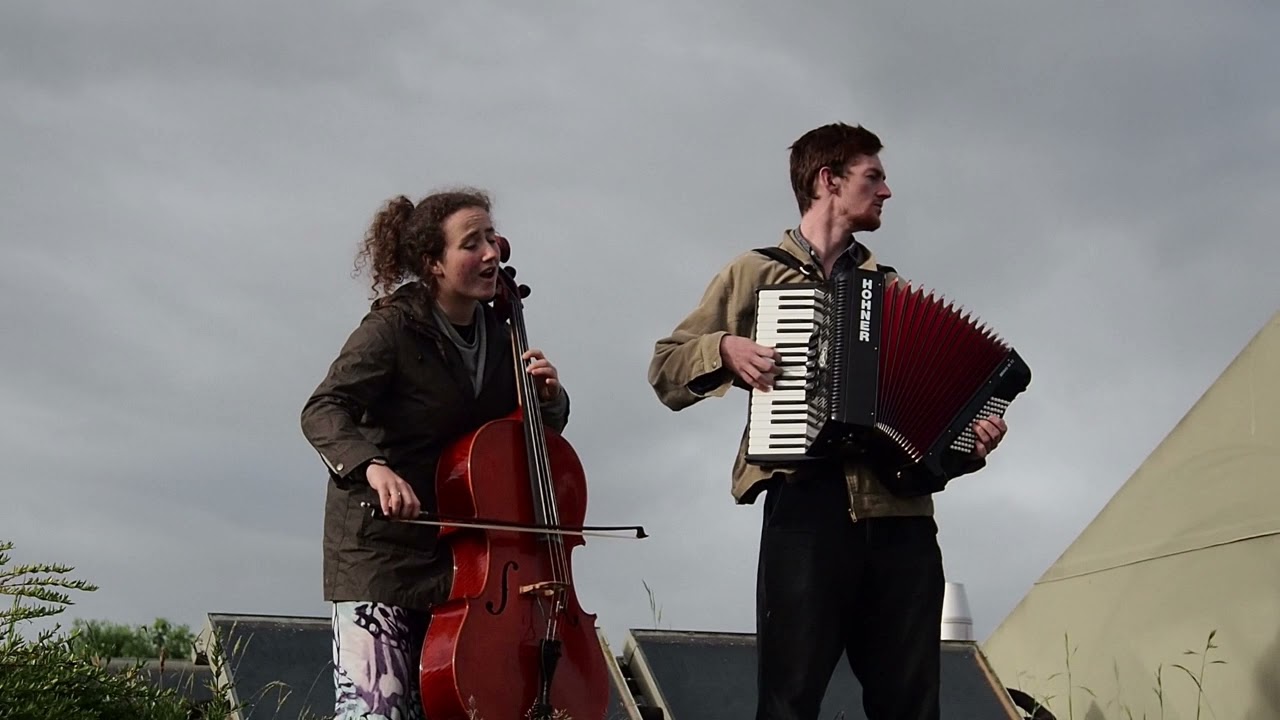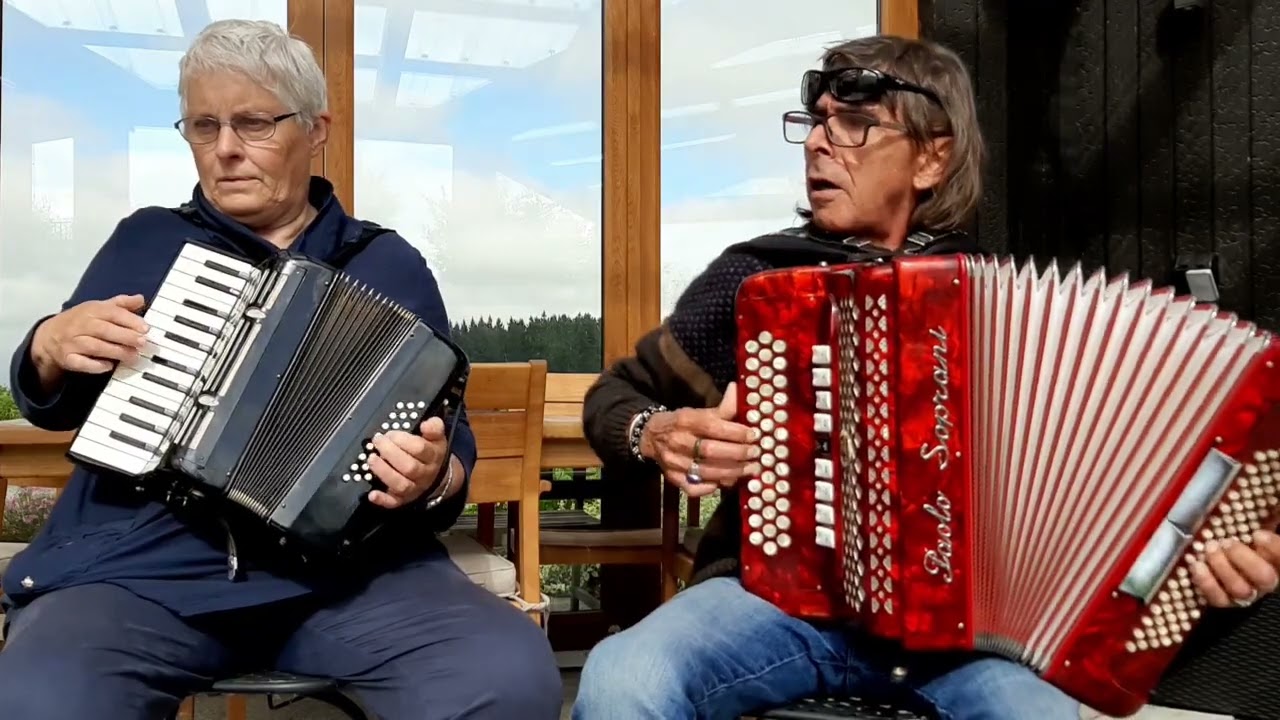 We support the arts locally as volunteers with
Geraldine Academy of Performance
. Sometimes their performers stay here as house guests, and in 2022 Charles and Emily, who sing in Te Reo Maori as
Aro,
introduced us to their orginal song
Kotare...
and performed it for us on the Guest room deck! In Te Reo the word Kotare (with a long 'o') means both the kingfisher and a look out or vantage point - so our guest room deck was ideal. We also met their daughter Olive. YouTube video link below.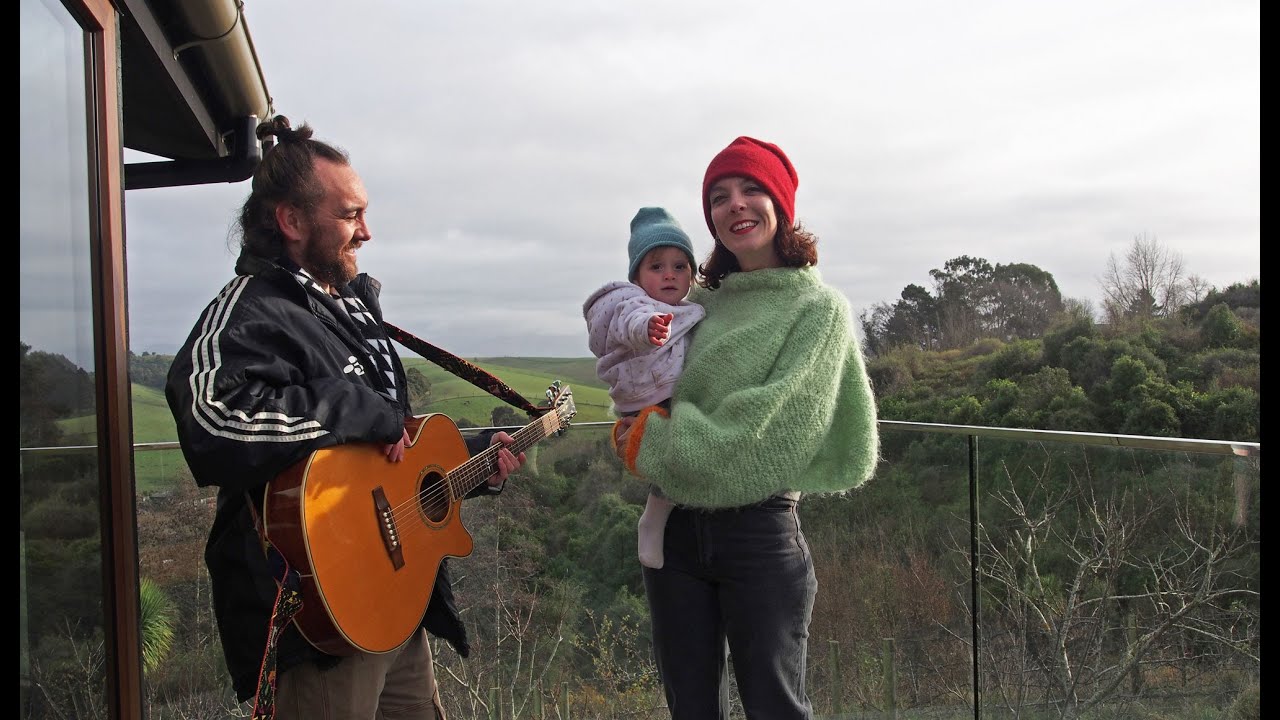 We manage the orchard and garden with minimal sprays, use organic composts and hand labour. Our fruit is uncertified organic, sold as 'spray free' in the Geraldine summer Farmers Market (Sat. morning in town centre, by StMary's church, opposite the Cinema.) We're creating a hillside landscape garden on former paddocks, with paths, small lawns and different 'rooms' influenced by English garden tradition, using a mix of NZ natives and exotic plants, including many edibles. If you like to be 'hands on', join us to harvest fresh for your breakfast or a picnic meal! Scenes from the flower garden below.
Day lillies and Sysyrinchium

Aquilegia - blooms in Summer

Leucadendron

Safari Sunset

Pieris japonica - blooms in Spring

Phlomis - blooms in Summer

Leaf textures & colours in our perennial border